Contact
Helping you eliminate hazards, which could potentially cost you money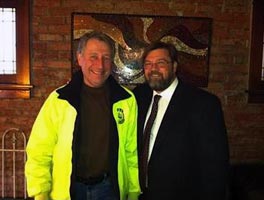 (From left to right) Chester Razer and Bill McDonald, OHSA St. Louis Area Director congratulates Razer on new safety and health consulting business.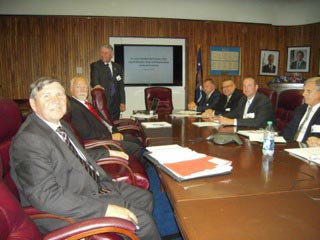 Meeting with OHSA Director of the agency's Directorate of Construction Jim Maddux, Carpenters' District Council of Greater St. Louis Vicinity, St. Louis Home Builders Association, and Chester Razer, Razer Safety and Health in Washington, DC
Abby Razer BA, Augustana College, MS, Phd. SIU-C and Chester R. Razer, BS, MS, CSP
---
Please contact us for free expert advice on any safety questions.
---
We have worked throughout the US including Alabama, California, Maine, Washington DC, Vermont, New York, Wisconsin, Illinois, Indiana, Missouri, Nebraska, Iowa, Tennessee, Arkansas, Louisiana, Colorado, Utah, Texas, West Virginia, and Kentucky. We pride ourselves on fast, professional and responsive service to businesses, worksites and organizations across the United States.